Jack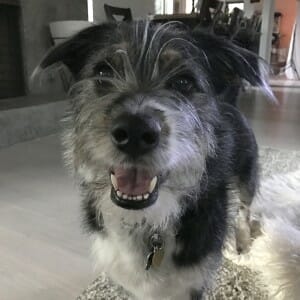 OFFICIAL DOOR GREETER
Jack has been "working" with Kelly as the official door greeter since September 19, 2016. He enjoys long walks in the park, belly rubs, and photobombing.
Jack's background is 100% mutt, although his prominent breeds are Chow, Collie, and Australian Shepherd. He was living at the Irving Humane Society when Kelly found his photo online, fell in love immediately, and adopted him the next day.
Jack and his humans enjoy supporting various dog charities throughout the DFW area.
One of our favorites is Fashion Industry Dog Organization aka FIDO.